Tips on Driving with Your Dog
Keep your dog attended to at all times.
Take your best friend with you! When you're leaving the car, make sure that your dog gets to go too. A car can reach scorching temperatures on even a 70-degree day so always make sure your dog is safe at home before you have to run errands where your dog is unable to come along.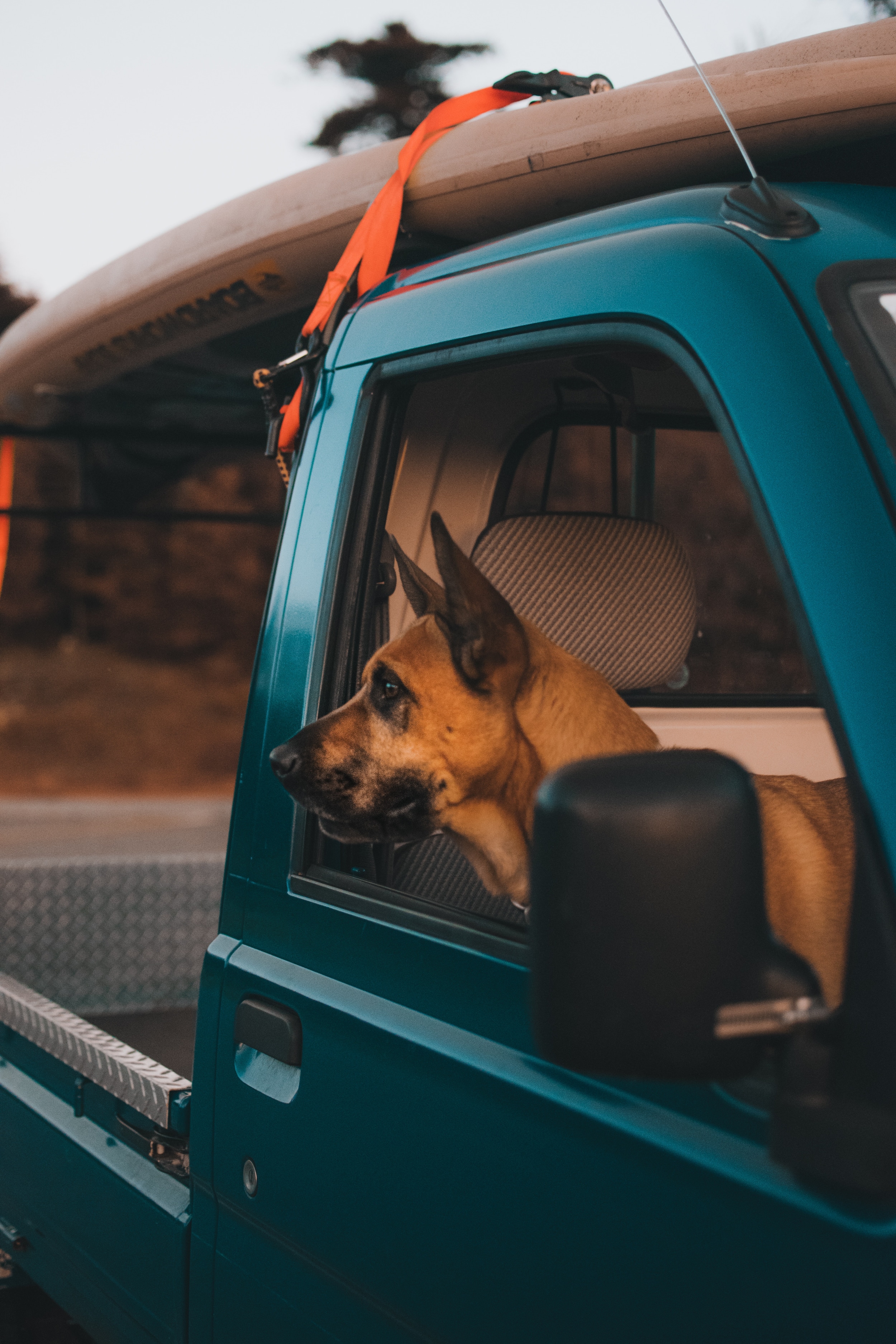 Be sure your dog has their identification.
Exploring is one of your dog's favorite things to do -- so it's important that your dog is prepared with the proper identification in case exploring gets the best of them! It's also great to consider getting a microchip for your best friend.
Don't let your dog ride loose in your truck bed.
This can be very dangerous as you never know what may happen when you're on the road. If you are involved in an accident, your dog has a high risk of serious injury in the truck bed. Keeping your dog inside the cabin is the safest place for your dog to ride. If you cannot keep them in the cabin, keep a secured kennel in the back of the truck.
Always have extra pet supplies.
From a water bowl and water, to rolls of waste bags, it's important to make sure you'll have everything you'll need to keep your pet happy, healthy and safe when traveling.
Pet accessories can make their ride more comfortable.
There are so many accessories out there designed to keep your pet safe when in the car! These include pet nets to prevent your pet from entering the driver's area or front of the cabin, backseat extenders to increase your seat space for your pet, seat belt leashes and more! Our Speck Chrysler Jeep Dodge Ram parts department can help you
find the vehicle accessories you need.