What is "Launch Control", and how do you use it?
Launch Control is perfect for showing off what your vehicle can do. In Launch Control, the engine holds a set amount of RPMs for your launch and monitors wheel slip. It is available on SRT-trim models, Dodge's Scat Pack, Jeep's Trackhawk and more. The new 2021 RAM TRX also has a Launch Assist mode. Launch Control becomes available once the vehicle's mileage has reached 500 miles on the odometer.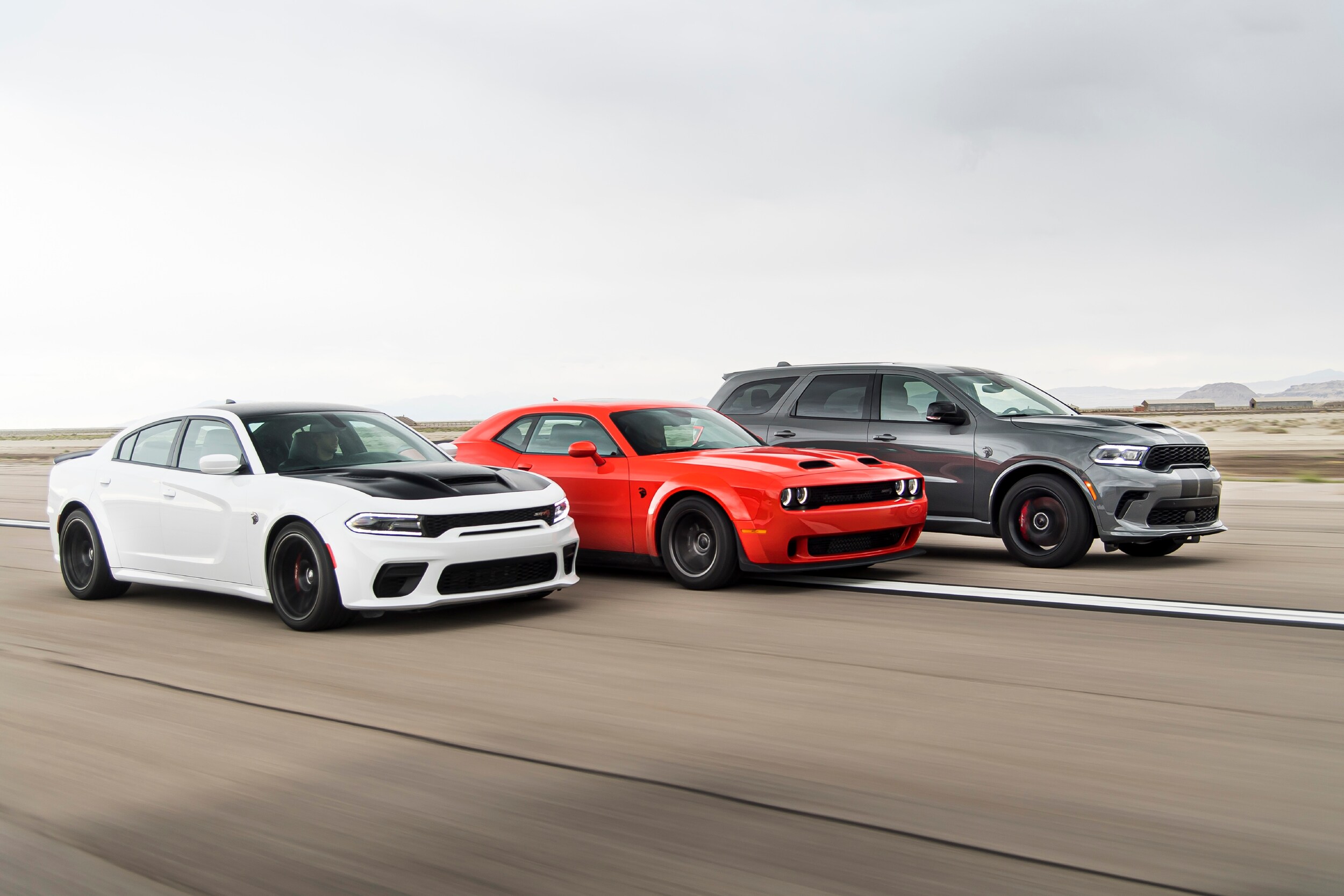 Before you head into launch mode, you want to make sure you have a long and clear path ahead for your launch. Double check that your steering wheel is straightened. When the Launch button is pressed, the vehicle then shifts the torque. Most of the torque heads to the rear wheels to provide a boost of power. From here, you can adjust the RPMs your engine will hold at on the center screen. The ideal setting can depend on your tires, transmission and equipment, size of vehicle, and more. Many drivers recommended starting off around 1500-2000 RPM.
After setting the RPMs, apply full pressure to the brake pedal with your left foot (or clutch for a manual). Then apply full throttle to the gas pedal -- the vehicle will not launch until the engine has reached the set RPMs, and the engine will hold it there to boost your launch. Release the brake and off you go! The information display will also give you step-by-step instructions when using launch control so you can learn this feature with ease.
Ask our sales associates here at Speck Chrysler Jeep Dodge Ram about our vehicles with Launch Control today!
View new and used Chrysler, Jeep, Dodge and Ram vehicles here.