The new 2021 Ram truck gas engine warranties are:
Basic Limited Warranty for 3 years/36,000 miles.

Anti-Corrosion Perforation Limited Warranty for all panels 3 years, unlimited miles, and outer panels are covered for 5 years, unlimited miles.
Powertrain Limited Warranty for 5 years/60,000 miles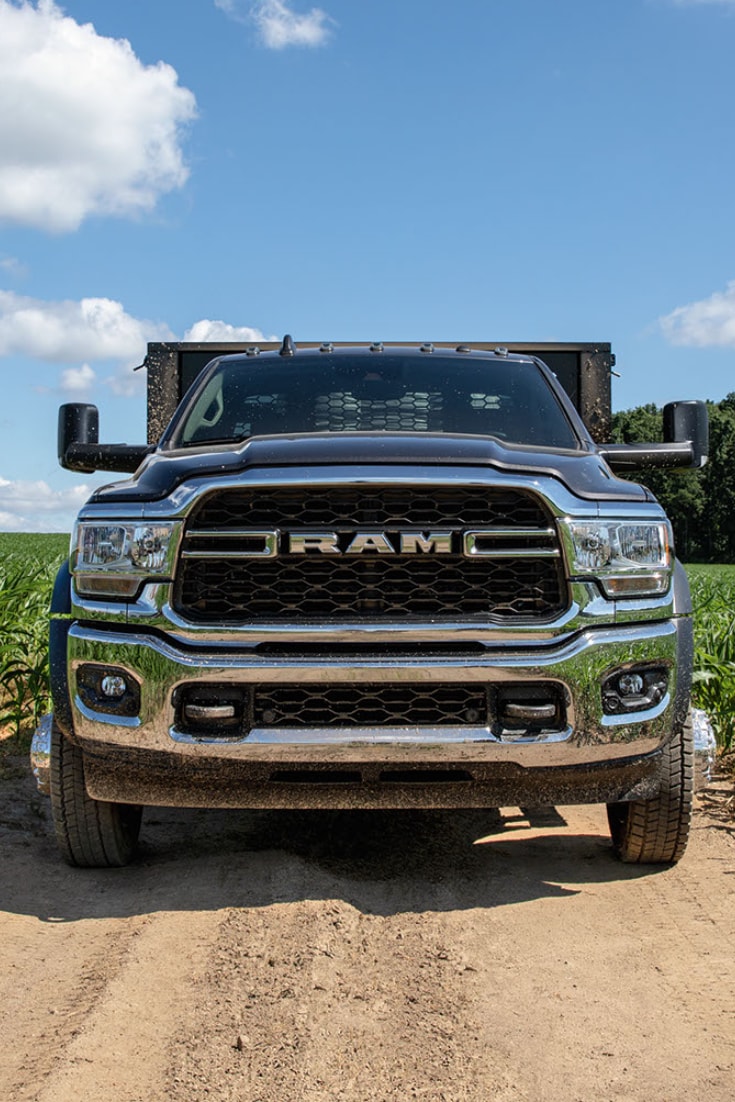 The Ram truck Basic Limited Warranty covers the replacement or repair of any defective part or system in the Ram truck at no cost to you, excluding tires and any headphones. These repairs are only under warranty if the issue was from factory workmanship or defective stock parts. Some items on this warranty will be covered for 12 months or 12,000 miles, whichever comes first. These items include brakes, bulbs, wheel alignment & balancing, wiper blades, windshield and more.

The Ram truck Anti-Corrosion Perforation Limited Warranty covers the replacement or repair of damage or holes in the truck's sheet panels due to rust or natural corrosion. All panels are covered for 3 years, and the outer panels (defined as panels with finished paint on one side and that someone can see from the exterior of the vehicle) for 5 years. Both of these have no mileage limit. It does not cover corrosion that has been caused by vehicle alteration, salt or sand, ocean spray, extensive chemical transport and other third-party causes.
The Ram truck Powertrain Limited Warranty covers components of your vehicle's powertrain, including the engine and internal working parts, All-Wheel-Drive/Rear-Wheel Drive/Front-Wheel Drive systems, Transmission and more.
Federal Emissions Warranty:
The Ram truck Federal Emission Warranty covers emission-related parts for your Ram trucks. These warranties can differ between models. The 2021 Ram 1500 Classic has a Federal Emissions Warranty of 2 years/24,000 miles. This Ram's parts are all also covered by the Basic Limited Warranty. The 2021 Ram 2500 & 3500's Federal Emissions Warranty includes a lifetime Noise Emission warranty and 5 years/50,000 miles for specified components such as fuel tank and lines, Exhaust Gas Recirculation system, intake manifold, and more.
Be sure to view your Ram's owner manual for full details.

Click here to shop new Ram trucks here at Speck Chrysler Jeep Dodge Ram of Sunnyside, WA!