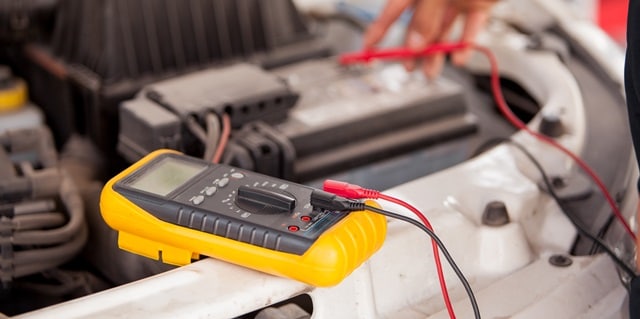 Why is it Important to Maintenance a Car Battery?
Your vehicle's battery is the main source of power for several components, including the starter, which starts your car. When your vehicle demands more juice than what your alternator is able to supply, the battery acts as an electrical reservoir. If your battery is dying or dead, your vehicle may not start. Don't be stranded with a dead battery when you can get a complimentary battery check at Speck Chrysler Jeep Dodge Ram in Sunnyside, Washington!
When to Replace Your Car Battery
Rotten Egg Smell: is there a sulfuric odor coming from your battery? This could be caused by a leaking car battery which causes corrosion. 

Check Engine Light: there a number of reasons your check engine light comes on and the best thing to do is bring your vehicle to Speck Chrysler Jeep Dodge Ram for diagnosis. One of the many reasons your check engine light could be on is from a bad car battery.

Slow Engine Crank: does it feel like your engine is sluggish when you're trying to start your vehicle? Your car battery may be dying!
Your Battery is Old: we recommend checking your car battery health after three years of age. Although life-cycles can be five pus years depending on the battery and climate, it is better to check your battery health so you don't get stranded.
Frequently Asked Questions
There's a powder on my battery terminals- is that ok? That powdery substance is likely corrosion which is caused by a chemical reaction. Corrosion can cause issues with your vehicle starting, so don't leave it unchecked! 
How many volts should by car battery have when full charged? Typically your battery should have 12.6 volts. 
Does the extreme cold weather of Yakima and Tri-Cities, Washington affect my car battery? Yes., excessive cold can weather can affect your car battery by slowing down chemical reactions. Make sure to keep your battery full charged during harsh winter months so they don't freeze. Also keep in mind that your vehicle demands more from its battery with lower temperatures.
You can schedule your appointment
online
or call the experts at 509-203-4561.