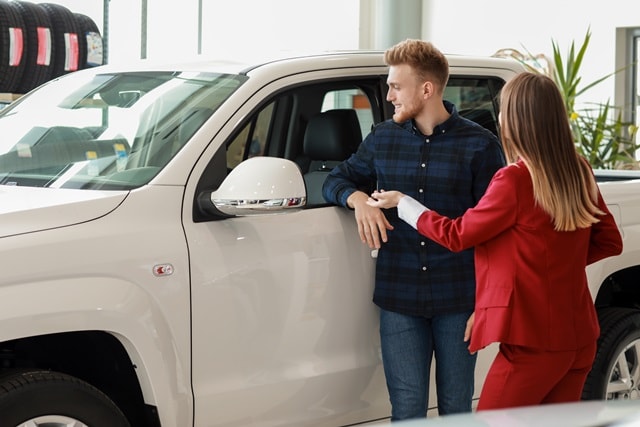 Choose from over
150 used trucks for sale
at Speck Chrysler Dodge Jeep Ram in Sunnyside, Washington. We are the go-to truck dealer in the Yakima Valley! Do you need a truck for work? Do you need a truck for pleasure? Either way, we have the right truck for your needs! Here are just a few reasons to buy a truck:
You have a large family. Many trucks are able to sit six passengers by folding the center console in the front row.
The Tri-Cities and Lower Yakima Valley get enough snow each winter to need a 4x4 truck.
You have a furry friend for hiking, protection, cuddles and more. Make sure you large dog has the space he needs on long car rides with a spacious truck cab.
You have a killer trailer, boat, jet skis or other fun toy you need to haul. One of the best parts about living in the Tri-Cities and Yakima area is the close vicinity to the Columbia River and Cascade Mountains for outdoor fun!
You use your vehicle to haul loads for work and the trunk of your current car just doesn't cut it.
Car seats are necessary but sometimes fitting multiple car seats in a car can be difficult. We have trucks that can do the job comfortably. 
Some people prefer trucks because they don't feel safe in a smaller car. Many people can get anxiety driving next to big trucks and semi-trucks. Being uncomfortable driving can be almost as bad as being a distracted driver.
You just LOVE to help your friends and family move. The housing market is hot so you know you will be asked to help people move at least once year. and there is usually free pizza involved.